Tricks and Tips for upgrading BMW Apple Carplay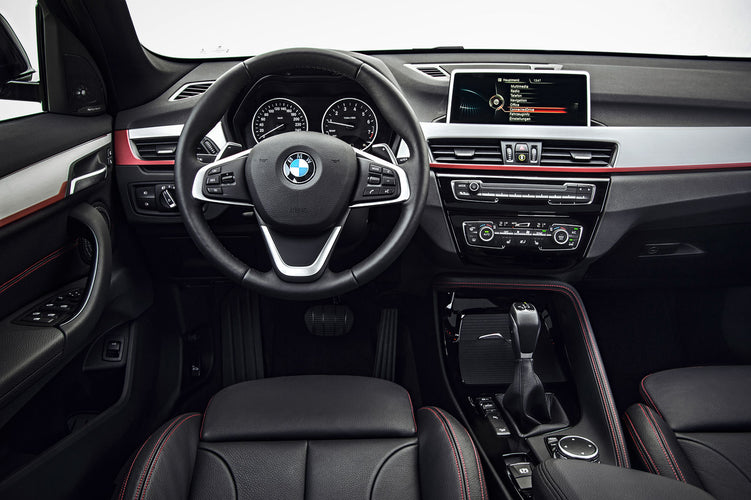 History behind BMW Apple CarPlay
BMW has mostly been regarded as a luxury vehicle with high performance indicators in the USA. While some may argue that indeed BMW has rightfully deserved its status, where it stands behind the competitors is modern gadgets. Judge for yourself, the first BMW models equipped with Apple Carplay only appeared in 2016. Being somewhat late with this particular innovation was forgiven by some. However, when BWM tried to charge an $80 subscription fee for a CarPlay, it was not taken lightly by their drivers. 
Apple Carplay in Modern BMW Vehicles
Since the unsuccessful initial attempt, BMW rolled back the subscription fee. BMW X3, X4 and X5 models come with the Apple CArplay by default from 2017. Same goes for BMWs of series 1 through 7. Meanwhile, X1, X2 and I3 received the carplay upgrade in 2018. In 2019, I8 and Z4 models joined the Carplay Club. There were no upgrades with CarPlay for any models in 2020. Finally, BMW Series 8 and X5 and X6 received the long-awaited upgrade in 2021. The newest models of the manufacturer, I4 and IX come with Apple Carplay by default in 2022. 
Limits of activating BMW Apple Carplay
While BMW started rolling out Apple Carplay upgrades in its models in 2016, upgrading vehicles with this feature is still a bit tricky. The limitation factor is the system. To run Apple Carplay in BMW, the vehicle must have an NBT Evo head unit with ID5 or ID6 software. It will be challenging to update the infotainment center in your BMW if you own a model with the older software system, ID4 for example, or an older version of the head unit.

While updates and activation of Apple Carplay with compatible software systems, and head unit is possible, it may require additional steps. You might need to add a WiFi antenna (if your BMW does not have one) to allow establishing wireless connection between your phone and vehicle's head unit.
Retrofitting BMW Aftermarket Apple Carplay
A no-nonsense solution we offer to all BMW enthusiasts to get Apple Carplay without much hassle is an aftermarket upgrade solution. Simply put, our BMW Apple CarPlay device has a module that connects to your vehicle's head unit. In other words, it's an aftermarket solution that connects to the infotainment center. As a result, you can enjoy Apple Carplay and Android Auto in your older vehicle.
BMW Apple Carplay Advantages
While our device enhances the existing infotainment center, it also retains all the factory default functionality. Be it original 360 view, reverse radar or reverse trajectory, we keep all default features for your comfort. Not only that, but it also enables screen mirroring from your Android or Apple smartphone. As not all apps are supported by CarPlay or Android Auto, this feature enables you to still enjoy most of them (granted, Netflix and similar apps are restricting screen mirroring by default). Moreover, with the BMW Apple Carplay upgrade, you can integrate your favorite music or navigation to your infotainment center. And that's not all, you also get an USB port to connect the device and play music.


BMW Apple CarPlay Compatibility
As we discussed, activating BMW on your vehicle's factory default software and hardware might be challenging. However, with our BMW CIC Apple CarPlay, we offer an aftermarket upgrade solution for most BMW vehicles made during 2008-2016, running on a CIC system. Meanwhile, our BMW NBT Apple CarPlay aftermarket upgrade device offers enhancement for BMW models running on the NBT system, made during 2012-2017. To check vehicle compatibility, you are always welcome to visit our product page via the highlighted links above. Alternatively, you can contact us via this form with your question about Aftermarket Apple Carplay and receive expert advice and installation guidance for free.