Apple CarPlay for Lexus - Breakdown by Models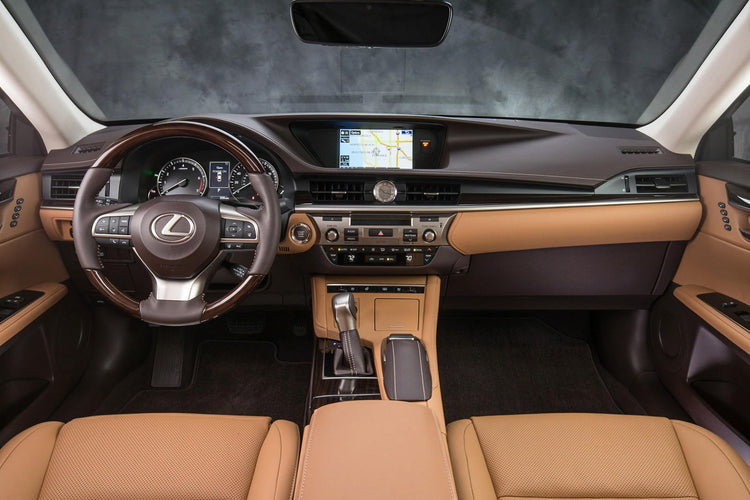 Lexus Vehicles Missing Apple CarPlay
Lexus entered US market in 1989 and has since established itself as a luxury brand for practical people. This claim has mostly stayed true thought past decade as well. However, there is one aspect Lexus has been lagging behind - adoption of modern technology. In particular, Apple CarPlay was first introduced in 2014. Lexus only started equipping its vehicles in 2018. Moreover, they had all models equipped with Apple CarPlay as standard only by 2020. Some might argue that Lexus waited until the technology is tested on the market before committing to it. Anyhow, as a result there is entire generation of Lexus vehicles lacking modern technologies and convenience associated with it. If you own one of such vehicles, aftermarket Lexus CarPlay might be a perfect solution for you.
Aftermarket Apple CarPlay - Main Features 

So what is the big deal if your Lexus does not have an Apple Carplay?! - Let us list some key features and Judge for yourself. Here are couple benefits you will get by integrating aftermarket Apple CarPlay device with your vehicle. 

First of all, aftermarket Apple CarPlay device will enhance your vehicles infotainment center. It simply lets you connect and integrate your phone with the car. By doing so, all of your apps become available on the vehicle's touchscreen. You can stream videos, listen to music or enjoy audiobooks. Moreover, apps and navigation from your phone will be available via vehicles infotainment center. Also, with Apple CarPlay integrated in your vehicle, you are able to receive calls in hands-free mode. Meanwhile you can instruct Siri to answer messages or dial numbers on your behalf without touching your smartphone. 

While enhancing your vehicle with new and convenient features is great, lets not forget another key factor. With Apple Carplay for Lexus device, your vehicle retains all the factory default features. So, you can upgrade without a worry of loosing anything. The last but not the least, our aftermarket Apple CarPlay device doubles as aftermarket Android Auto enhancement as well. Simply put, if you own an Android device and are missing out on the comparable features, worry not, we got you covered as well. 

Lexus Apple Carplay - Models and Solutions
Regardless of which model Lexus you drive, we have an aftermarket CarPlay upgrade solution for each and every one of them. Be it the Lexus CT, ES or GS - we have an upgrade device for your vehicle. While if you are looking for Lexus IS Apple Carplay or Lexus GS Android Auto follow the highlighted links to the relevant product page. For Lexus Carplay upgrade of all the other models you are welcome to visit universal upgrade device product page. Our solutions fit all Lexus models manufactured since 2014. However, for your Lexus aftermarket upgrade questions and inquiries please use our contact form or call number. Please kindly note, that we provide free consultation. Our experts will be happy to walk you thorough aftermarket Apple CarPlay device installation guidelines.