Lexus Apple CarPlay - Aftermarket Upgrade Features & Benefits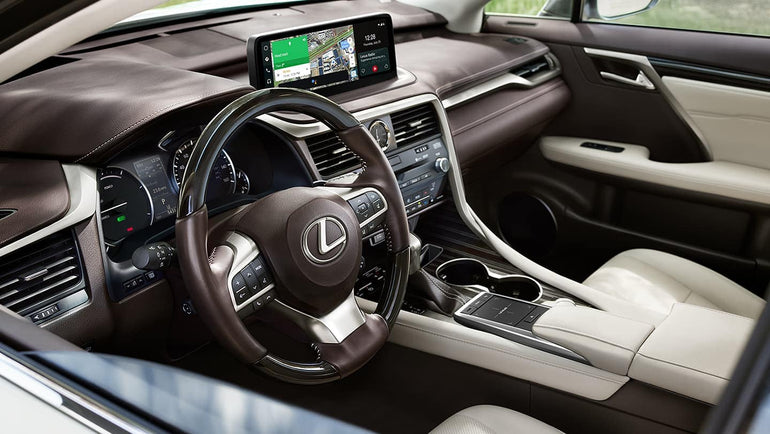 Lexus Apple CarPlay - Upgrade Device

Mozart Electronics' Lexus Apple CarPlay upgrade device is a popular choice for Lexus owners. It enhances the connectivity and entertainment options for the  vehicle owners. Here is a product itself - Apple CarPlay for Lexus. Meanwhile we are going to have a closer look at the features and benefits of the upgrade device:


Lexus Apple CarPlay - Upgrade Device Features:
Aftermarket Apple CarPlay upgrade device allows you to access certain phone and app functions on your Lexus' display. This includes making hands-free calls, sending texts, accessing music and podcasts. Moreover, navigation apps become available as well.  

The device is easy to use and integrates seamlessly with your Lexus' dashboard controls and display.

You can access Apple CarPlay through the touchscreen display in your Lexus, or by using voice control through Siri.

As the CarPlay gets updated, new features become available on your infotainment center as well.  Consequently, you can enjoy the latest and greatest technology in your Lexus.
Aftermarket Lexus Apple CarPlay - Upgrade Device Benefits:
Aftermarket Apple CarPlay upgrade enhances the connectivity and entertainment options in your Lexus. With the upgrade, you can stay connected to the beloved entertainment apps on the go.

Hands-free calls are a benefit in itself. Moreover, it also can improve safety while driving as you can stay concentrated on the road ahead. 

While road infrastructure is improving, traffic jams and road works ahead are still a major inconvenience. A trusted navigation app can save you time and frustration. With aftermarket Apple CarPlay upgrade, you can integrate Apple Maps, Google Maps and Waze to your dashboard. 

Need to relax with your favorite music while driving? Or just enjoy listening to podcasts? Upgrade makes it easy to access your favorite songs and shows without much hustle. You will have options to choose from. Just put it on directly from infotainment center, or select in the app via phone and let screen mirroring do the rest. 
Aftermarket Lexus Apple CarPlay - Product for 2012-Current Vehicles:
Mozart Electronics' Apple CarPlay upgrade is a great addition to any Lexus vehicle. It offers a range of features and benefits that enhance the driving experience. It is compatible with most of the Lexus vehicles made since 2012. Still, we recommend for you to check vehicle compatibility and product details on the page Lexus Apple CarPlay Interface for All Models. Before making a purchase we recommend to give us a call. Our Experts will help you navigate through the compatibility check. They would also be glad to help you with installation guidelines. You can always use our Apple Carplay Upgrade Consultation Form to submit your questions. 
Why Wait To Upgrade with Lexus Apple CarPlay Device?!
When it comes to aftermarket Apple CarPlay upgrades for Lexus vehicles, there are few options out there. Some companies offer standalone systems that can be installed in your Lexus. Meanwhile, others would suggest dealer-installed upgrades that are integrated into the factory audio system. Standalone systems offer more flexibility and can be easily transferred to a different vehicle if needed. Our upgrade device checks all the boxes as it is a standalone device and can be integrated with the factory default system. Our aftermarket apple CarPlay upgrade device enhances the vehicles infotainment center. Morover apart from added features, your vehicle will retain all the factory default functionality.