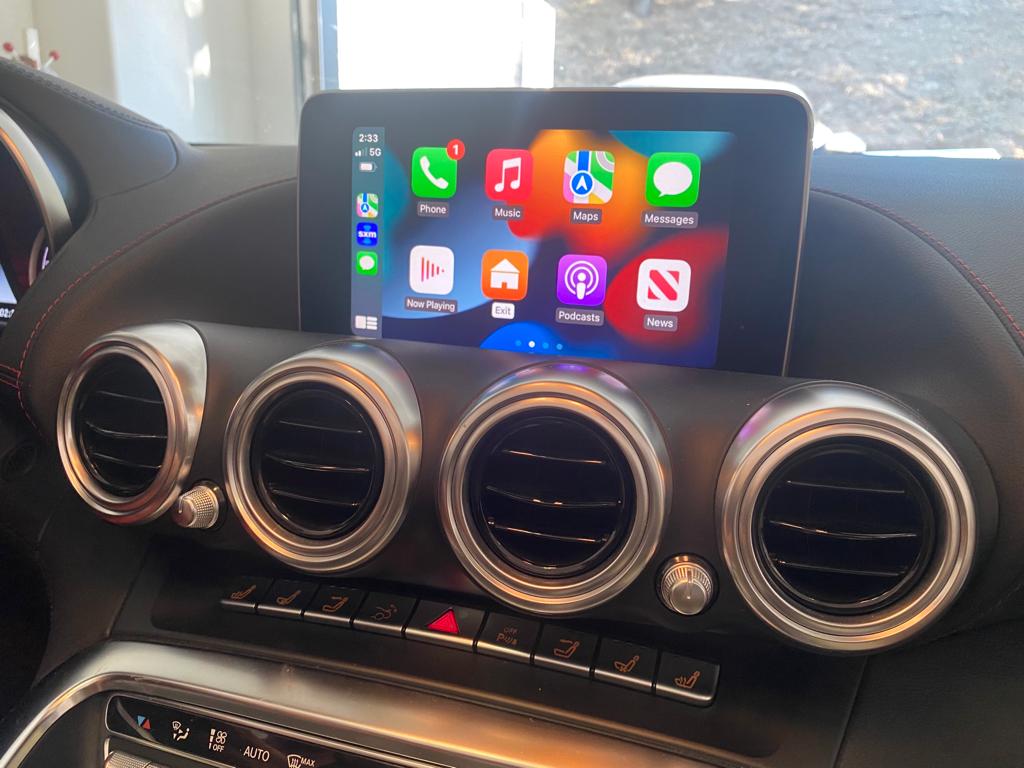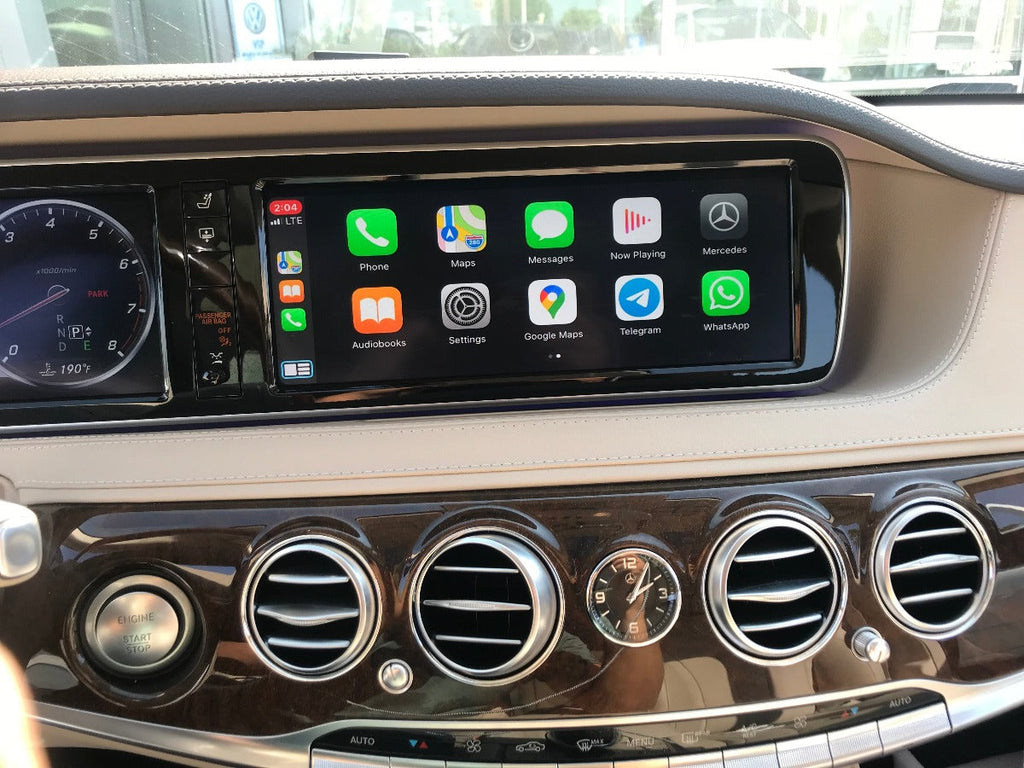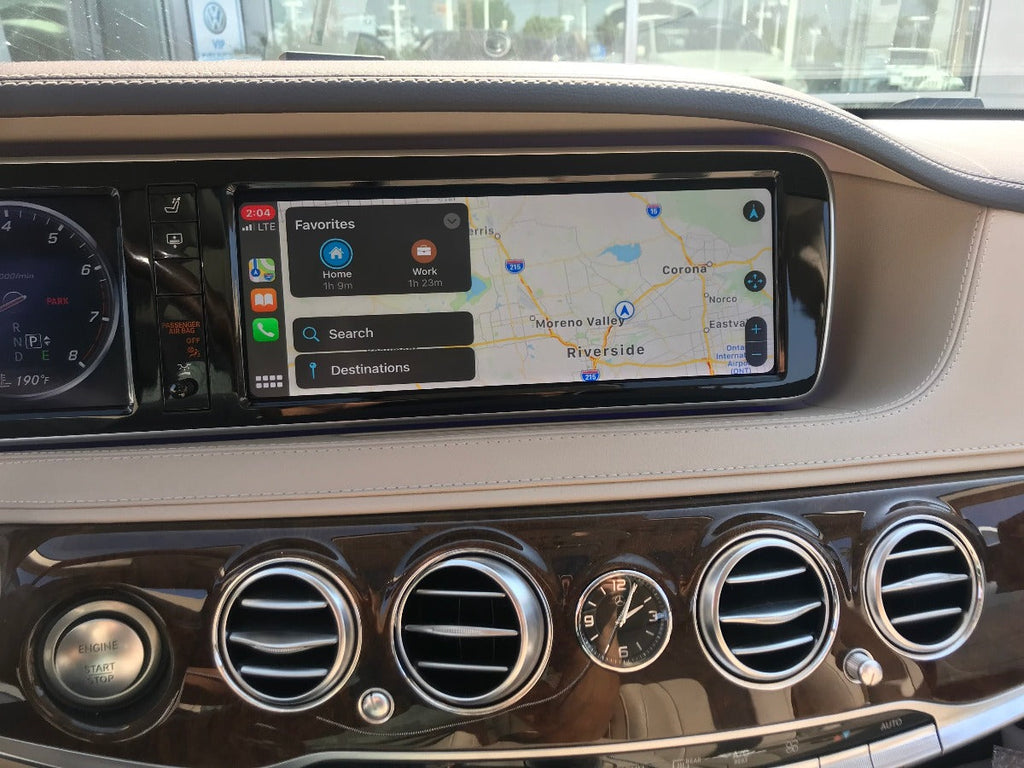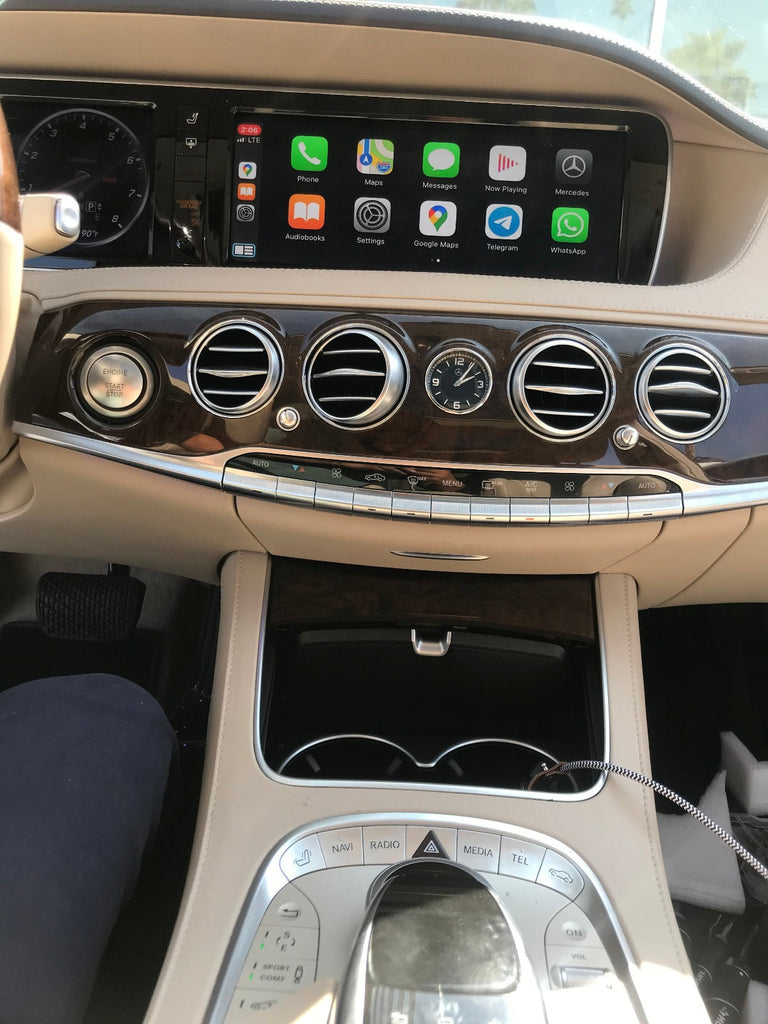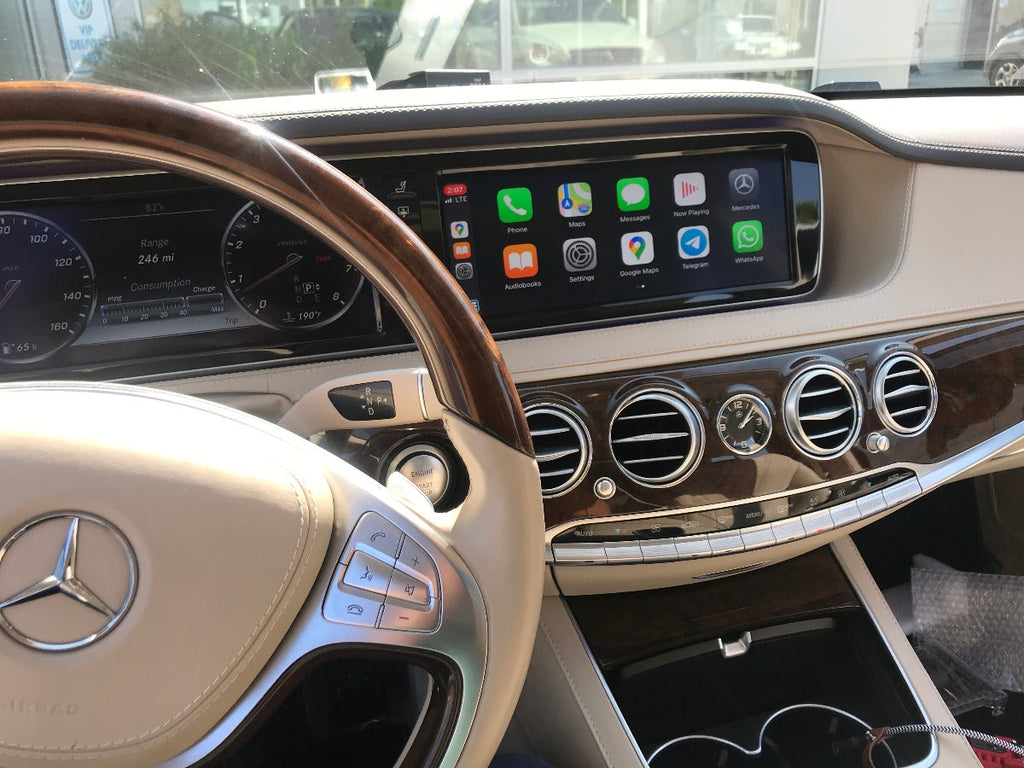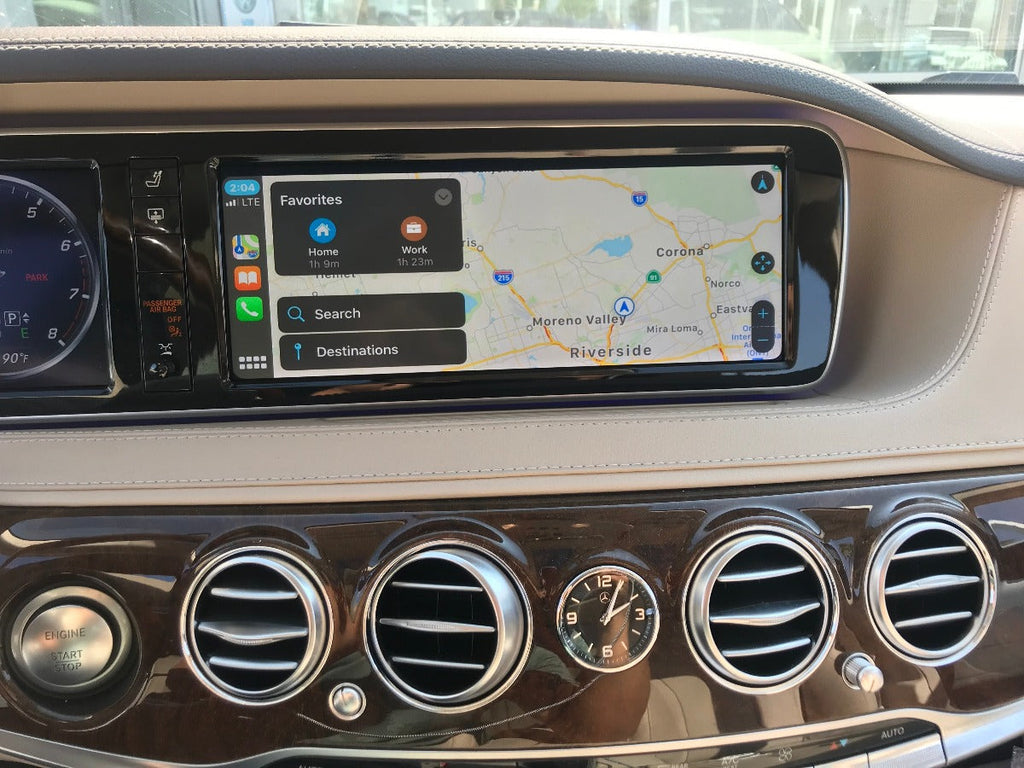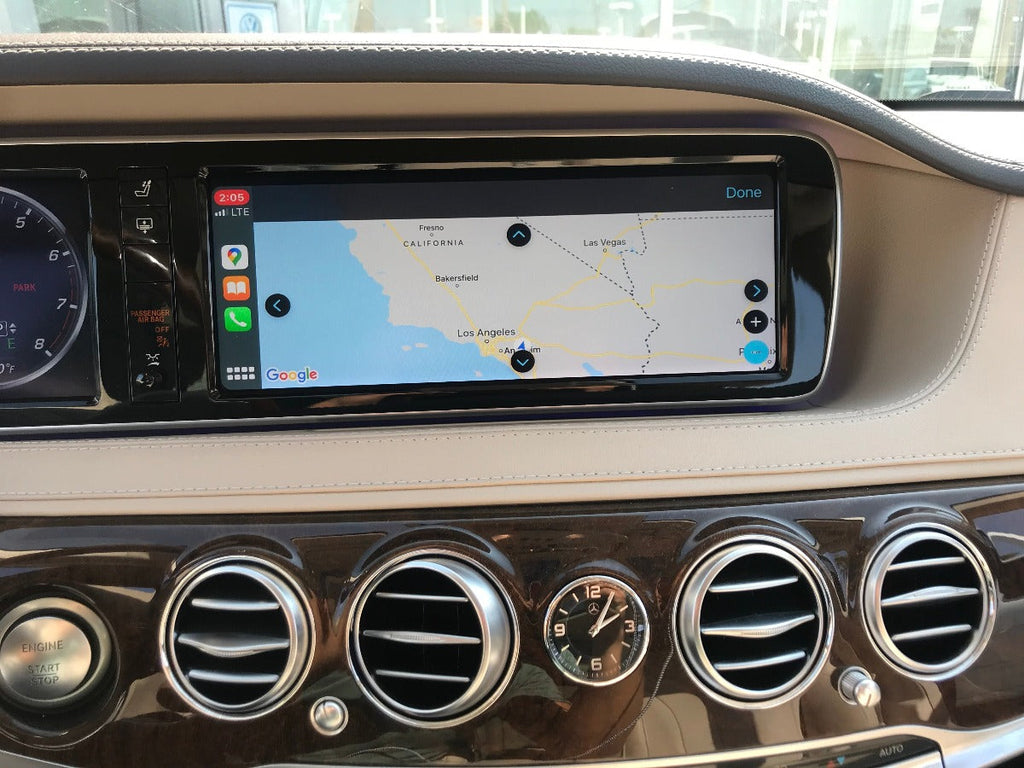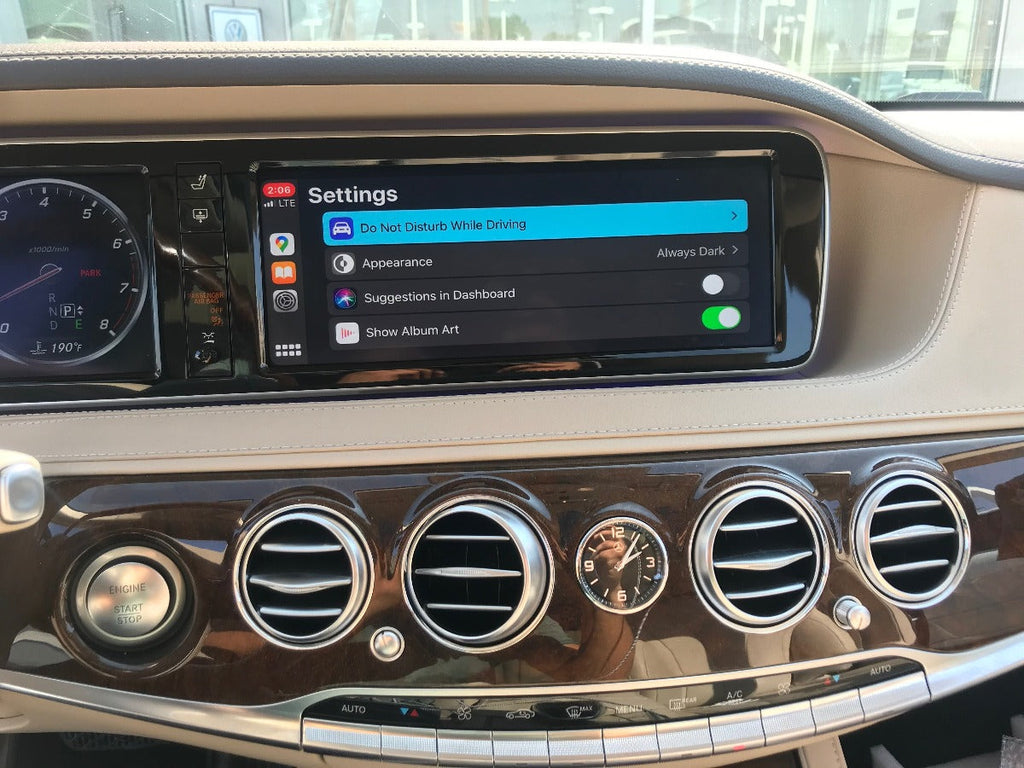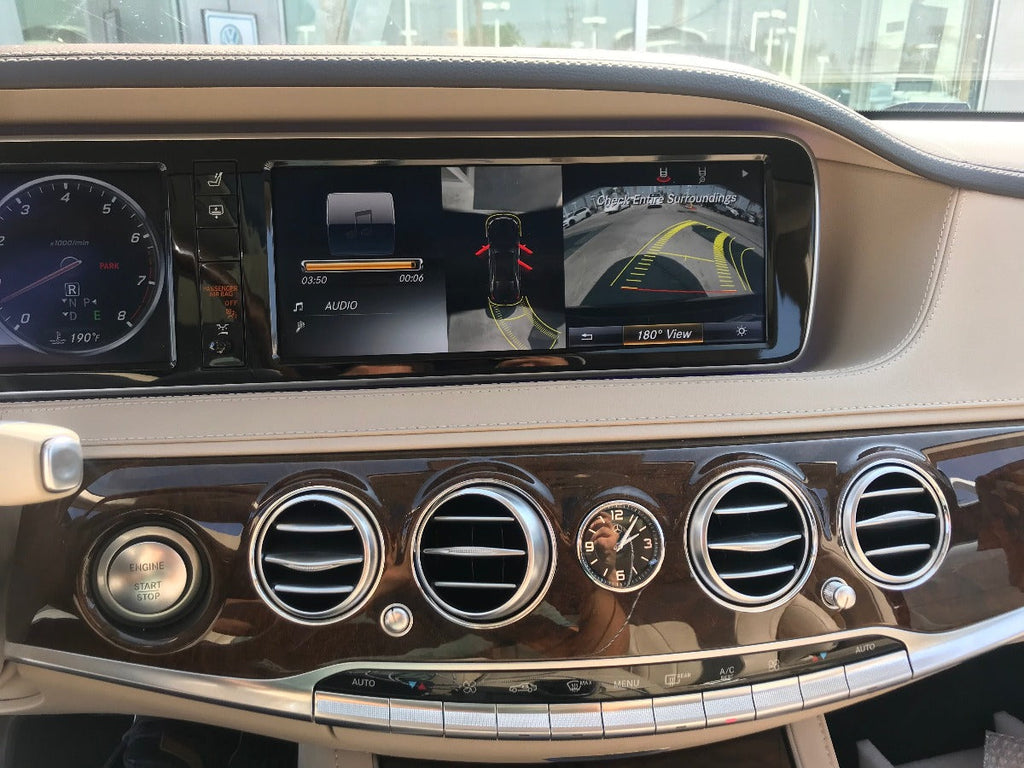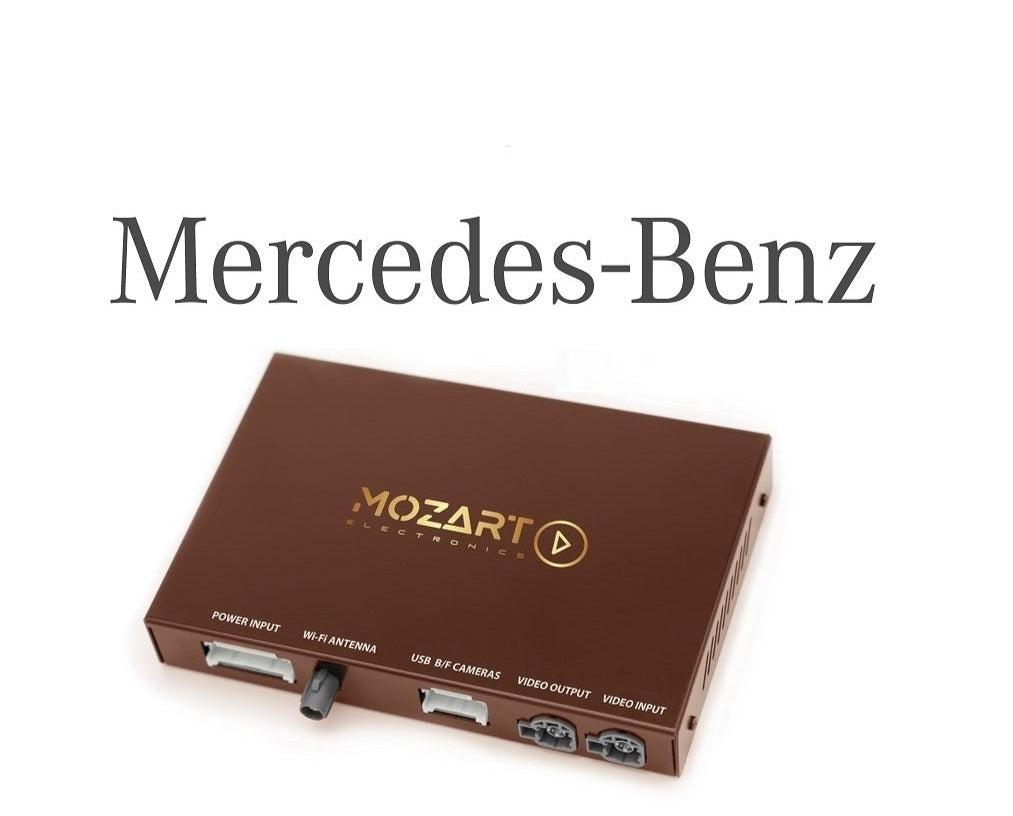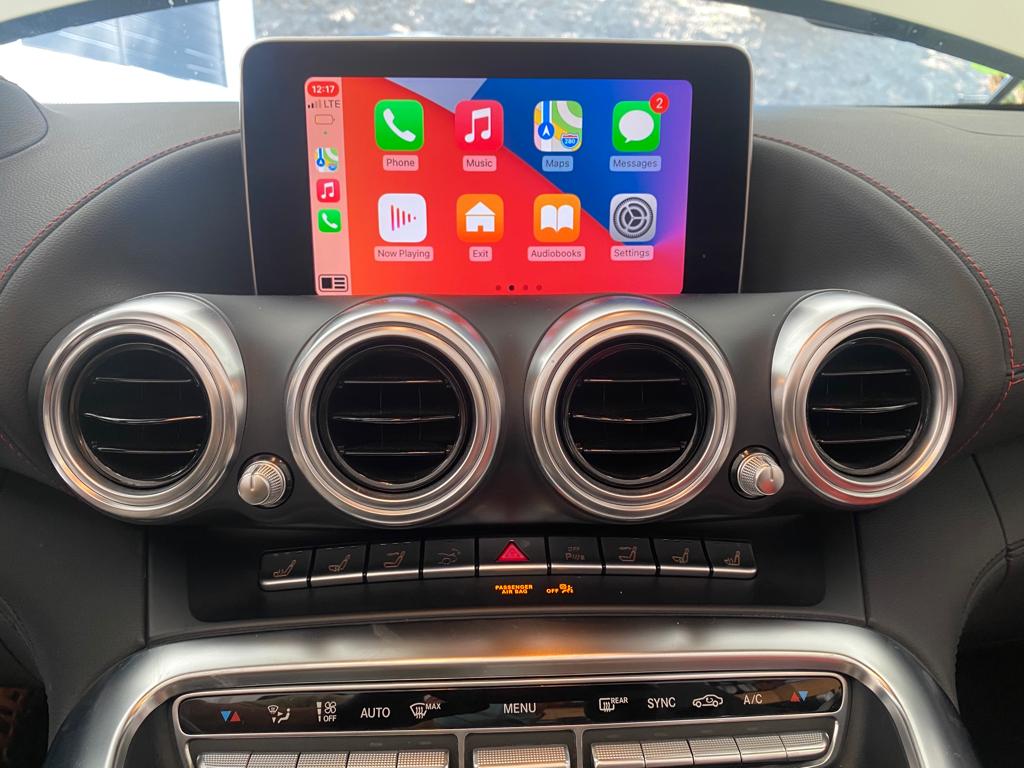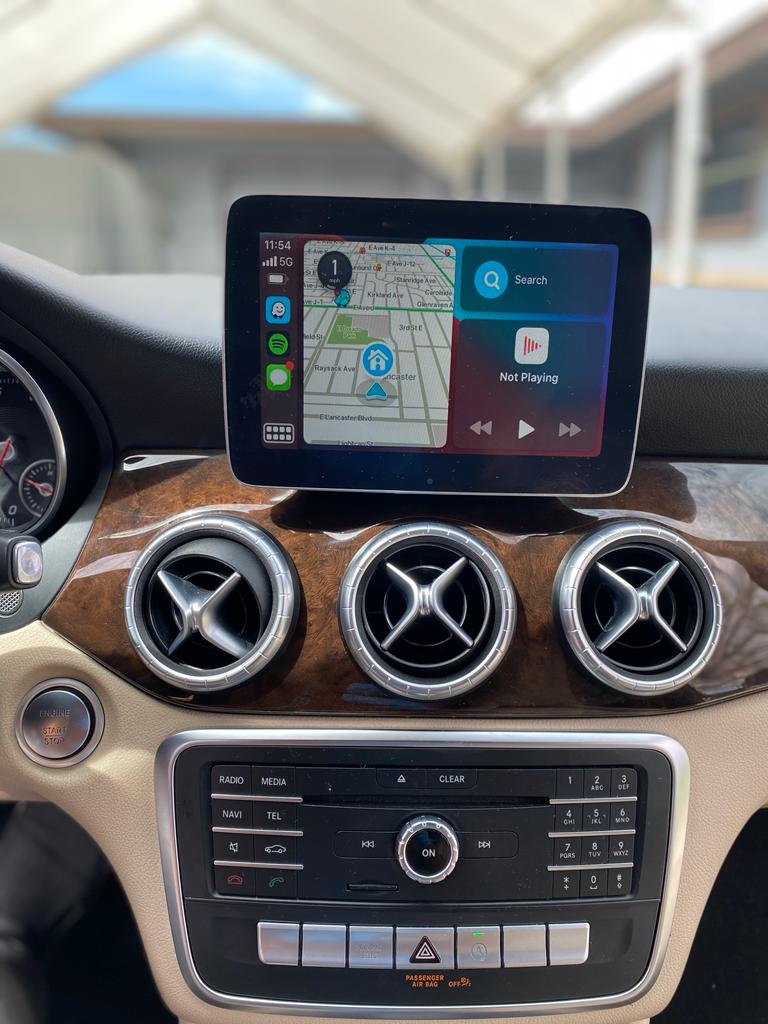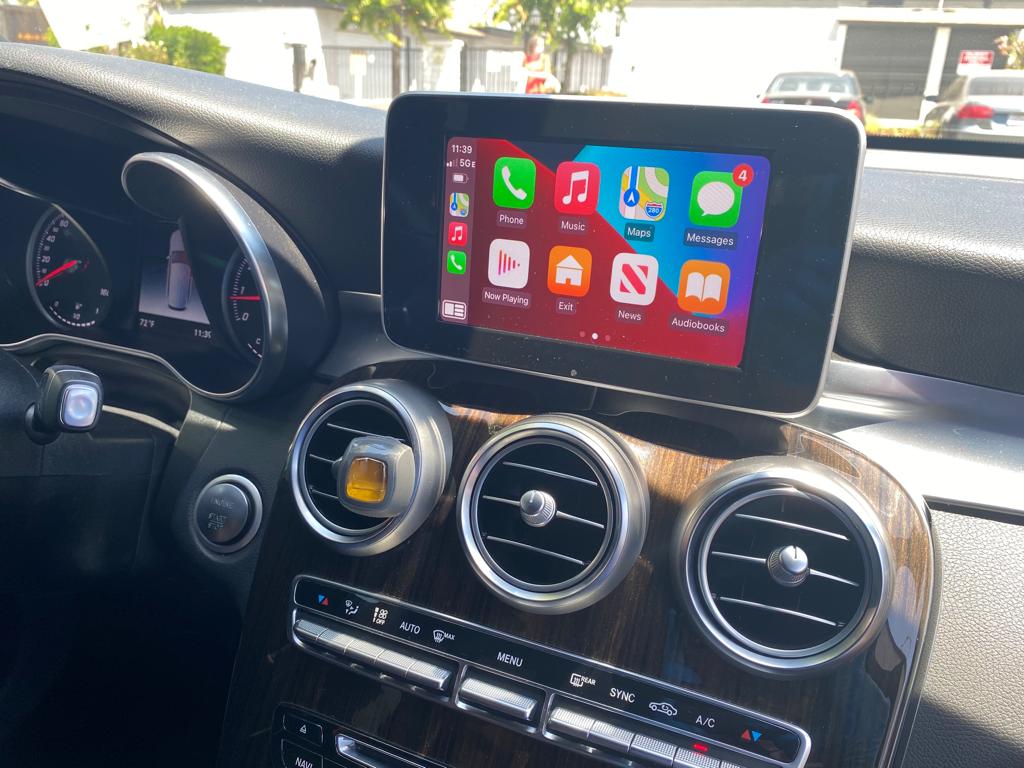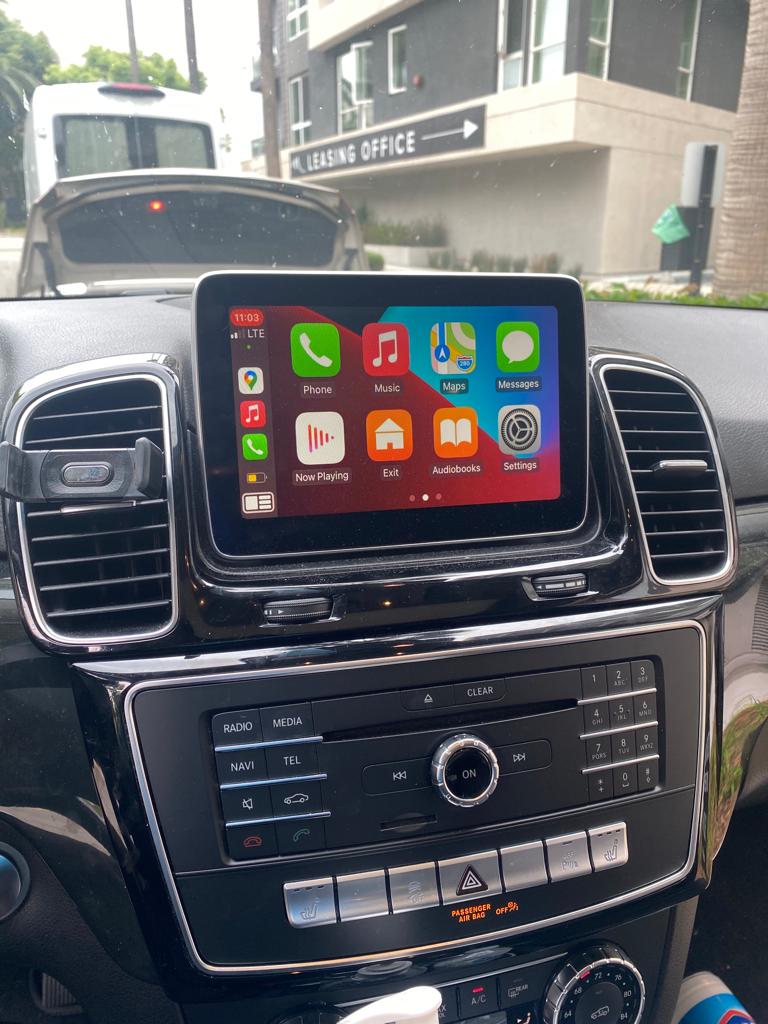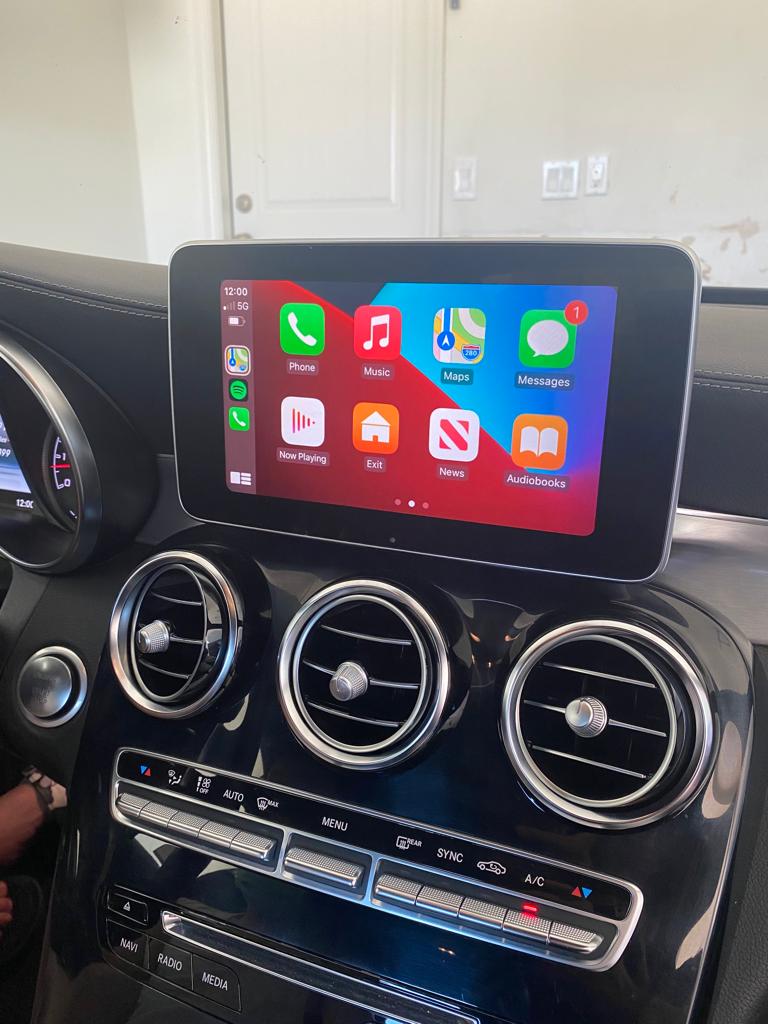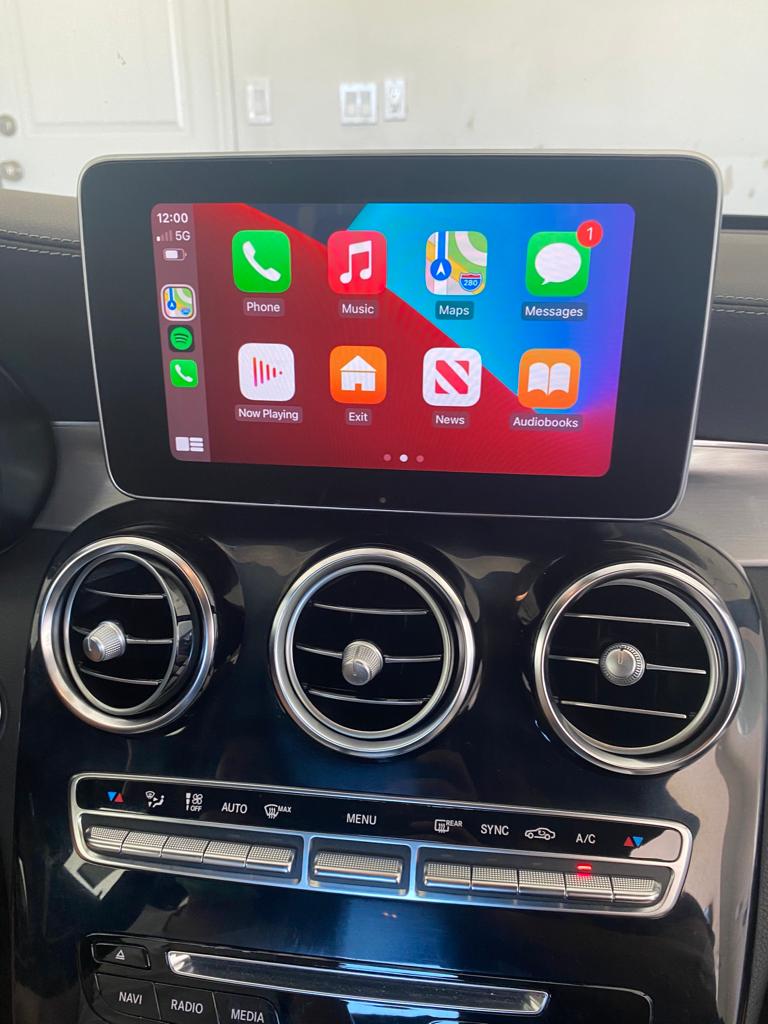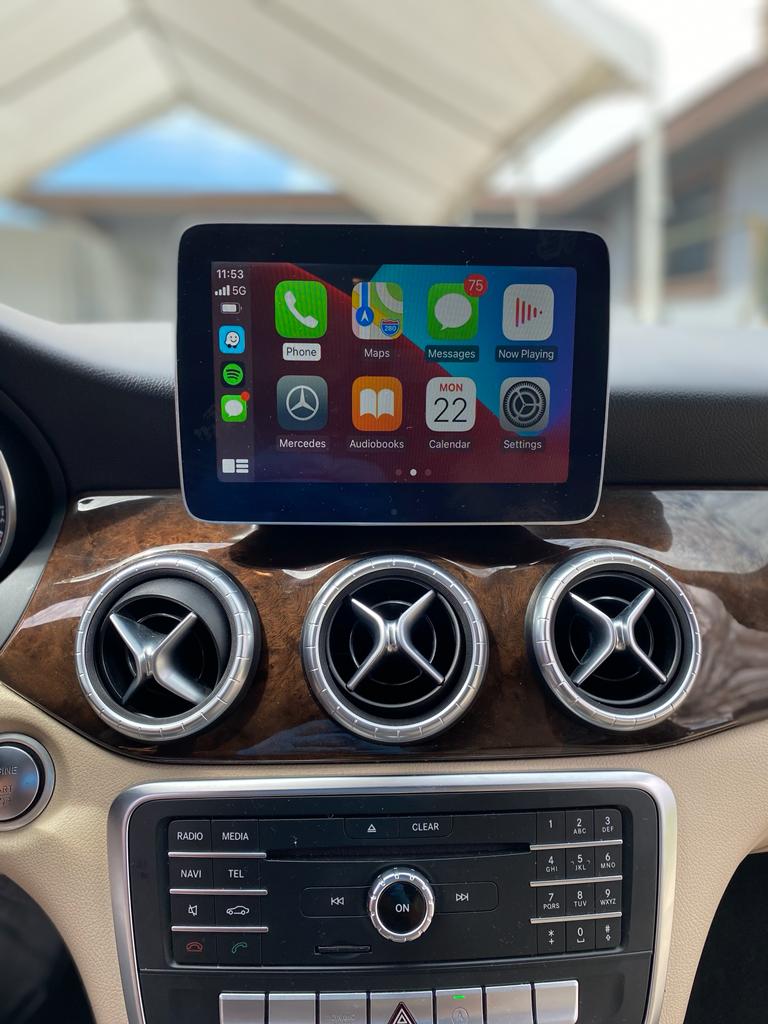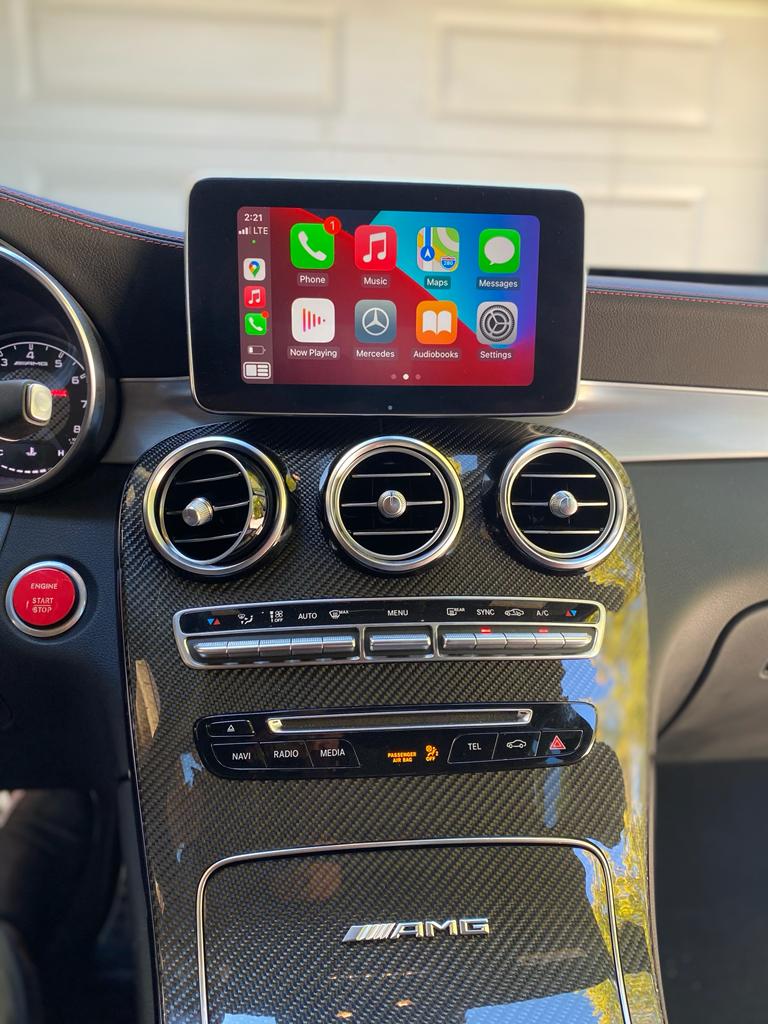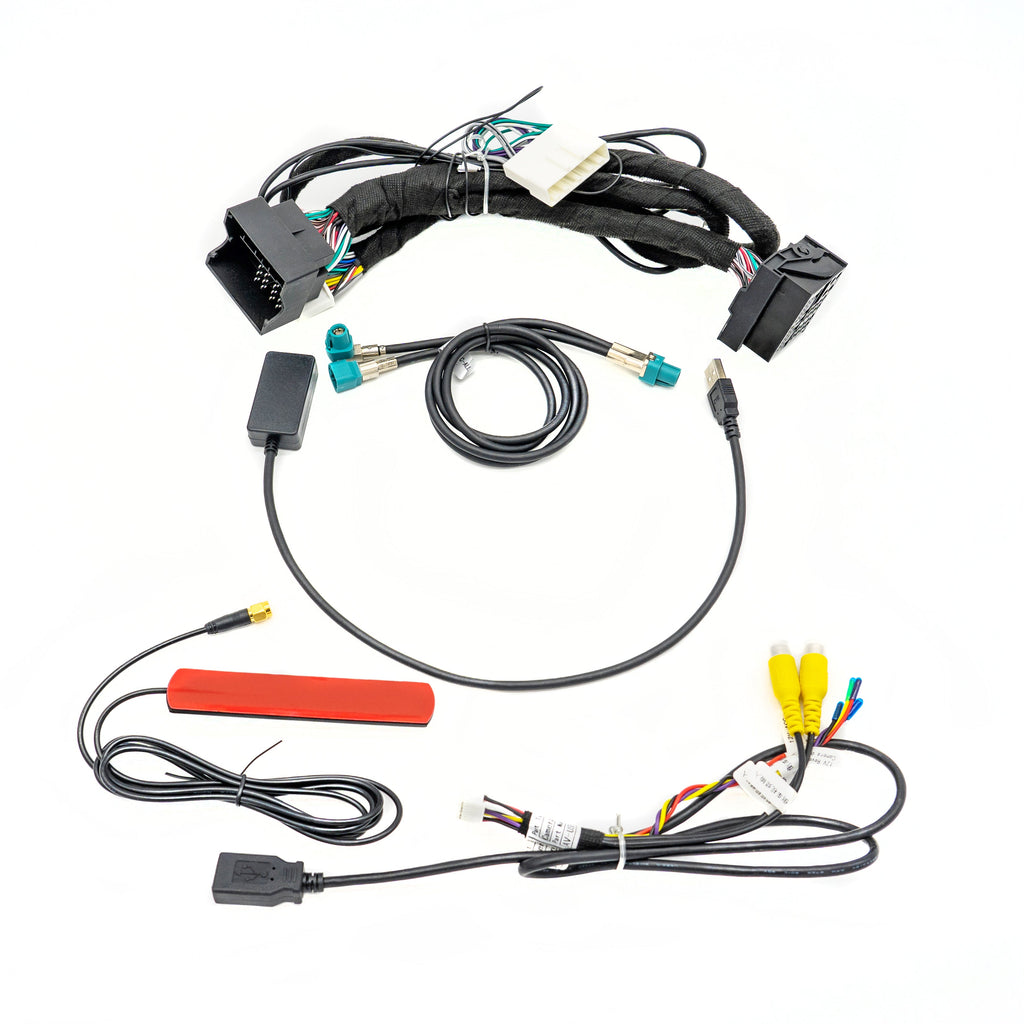 Guaranteed Fitment

Always the correct part

In-House Experts

We know our products

EASY INSTALLATION

Plug-n-play systems

Wordwide Delivery

Secure shipping
Mercedes NTG 5.0 Apple CarPlay & Android Auto interface 2015 - 2018
Mercedes NTG 5.0 Apple CarPlay & Android Auto video interface 2015 - 2019  
The Mercedes NTG 5.0 upgrade device, from Mozart Electronics, is an aftermarket, boxed solution which connects to your car's OEM screen and infotainment center and enhances it with modern features. The Mercedes NTG 5.0 upgrade solution enables full integration for your smartphone, be it Apple or Android device. It enriches your car's infotainment center and OEM screen with Apple CarPlay and Android Auto, while retaining all the default manufacturer features. CarPlay Upgrade / Android Auto upgrade, enables App-store and iCloud connection, making your favorite Apps available on your car. With this device, you can get wireless integration of your music and navigation to the car's vertical touchscreen. It also allows phone swapping and offline features.
COMPATIBLE MODELS:
2015 - 2017  A Class 

2014 - 2017  B Class  

2015 - 2018  C Class  

2015 -

2018

 CLA Class  
2015 -

2018 

CLS Class  
2015 -

2017

  E Class
2015 -

2017

  GLA Class  
2015 -

2017  

GLC Class  
2015 -

2017

 GLE Class  
2015 - 2017  S Class
Specifications:
Apple CarPlay & Android Auto: wireless / wired 
Screen Mirroring:

 
yes, wireless 
Video inputs: backup camera / front camera
Language:
multiple languages
Navigation maps:

 
Waze, Apple, Google etc.     
Network: 4G + Wi-Fi 
High-quality sound - in-build equalizer
USB:

 
external USB interface
Reverse camera: support original car 360 view, original reverse image / rear loader reverse image, reverse trajectory, reverse radar, aftermarket Mercedes-Benz NTG4.5/4.7 backup camera.   
Multimedia player:
USB , online music, network video, YouTube etc.
Application:
any Apple or Android software  
Important:
Please confirm your OEM system: NTG 4.0, NTG 4.5 / 4.7, NTG 4.8 / 5.0 / 5.2.  This product is designed for NTG 4.8 / 5.0 / 5.2 systems.    
Please make sure your NTG 4.8 / 5.0 / 5.2 system has a working AUX, AMI or audio USB input in the central glovebox.
Please make sure your factory NTG 4.8 / 5.0 / 5.2 system radio and the screen are in good working condition. If your screen is blacked-out, installing CarPlay interface won't fix the issue. In this case,  you need to replace your radio/head unit first. You can find it with OEM part number.
If you wish to install a backup camera and your Mercedes-Benz has manual transmission in this case you will need to get reverse power signal from reverse bulb via relay. For more details ask our tech support.
--------------------------------- 

 
Shipping
We ship Worldwide, all orders are fulfilled within 2 business days. The equipment is fully tested before being shipped. We use Worldwide DHL Express shipping, some orders may take up to 15 business days due to Covid19-related delays in international shipping.
If you received a severely damaged package from a shipping courier and believe that the product inside may be damaged, please do not accept it. In this case please contact our support team via phone or email.
Some countries may collect customs duties and taxes for international products entering the country. It is customer's responsibility to research and be knowledgeable about any brokerage fees, customs duties or taxes that may be charged in their country and be ready to cover the fees.
Returns Policy
Please contact us for an approval prior to returning your product. All our products are tested at the factory and come in 100% working condition.
After the approval, you may exchange the product within 30 days from its arrival, please inspect the products as soon as possible. MozartElectronics.com reserves the right to test returns and impose a customer fee equal to 20% percent of the product sales price if the customer misrepresents the condition of the product. Any returned product damaged through customer misuse, is missing parts, or is in unsellable condition due to customer tampering, will result in the customer being charged a higher restocking fee based on the condition of the product. Customers are responsible for the return shipping.
In case you attempted to install the product and was unable to figure it out, no longer need it or bought a wrong item and want to return it, there will be a 20% restocking fee applied to all refunds and you will be responsible for the return shipping fees. We do not provide return labels.
To avoid additional charges, our products must be returned in original box or safely packaged in another box with padded envelope, with no wear and tear or damages to any components.
It's customer's responsibility to make sure they are buying the right product for their model and understanding basics of the installation process. Please carefully read product description, if not sure which product is the right fit for your car, please contact us for assistance.
We encourage you to carefully read our installation guide before beginning the installation or use professional help. If you have any questions during the installation, please don't hesitate to send us an email with pictures or videos of your installation process and our support team will be happy to help installation or troubleshooting any issues.
Warranty
All our products are covered with 1-year limited manufacturer warranty, covering manufacturing fault. Please note, wiring and cables are not covered by the warranty since they can be damaged by customer during improper installation or system exploitation. If you need replacement wiring it can be purchased as the replacement part. If your product experiences any problems, please contact our support team with your order number. Customers will be responsible for a return shipping cost of defective items.